Fashion illustration as a separate genre of art
Fashion illustration has long been an independent, established genre of art. Even though it may be underestimated but has its own place in the history of art and fashion. This genre should not be confused with the initial sketches of clothes, as these illustrations are made on the basis of already completed collections.
From ancient times to our days
Fashion illustration emerged as a genre in the 1910s, when famous fashion houses began to present their work in leading magazines. Elegant and stylish magazines, such as the Gazette du Bon Ton, preferred stencil illustrations rather than photographs, which differentiated them from other editions. From that moment on, fashion illustrations are the inseparable companions of high fashion. In fact, it does not compete with photography but turns into a new way of reproduction of fashion. Artists, unlike photographers, can emphasize, exaggerate, or even hide what they want, thus making the nature and character of clothes even more expressive.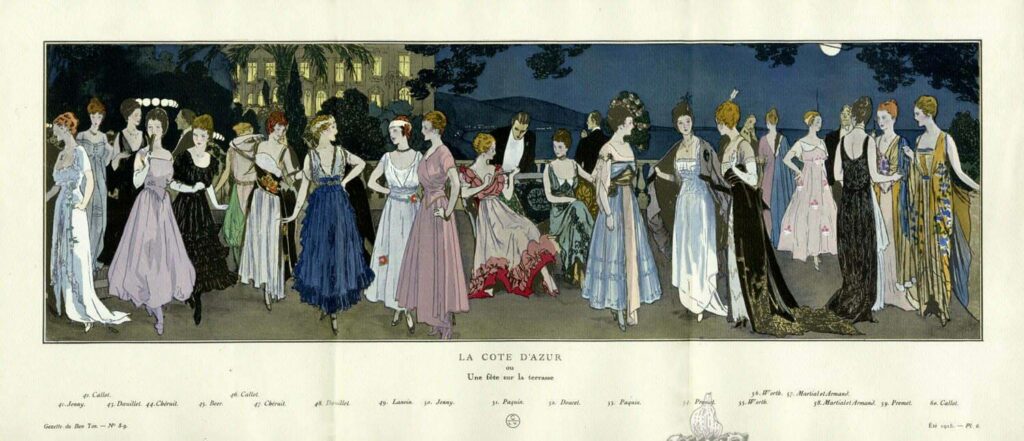 These illustrations interpret fashion in a completely different way and reveal completely different aspects of it. Well-known magazines often request and buy illustrations from artists, sometimes publish them themselves, or work with just one artist, create a common style and handwriting, as Christian Dior and Rene Gruau did in the 1950s. Of course, this direction has its prehistory. In ancient times, the depiction of fashionable clothes was already accepted. In the 19th century, images of fashionable clothes appeared in newspapers and graphics. In the 20th century, with the advent of the Gazette du Bon Ton, Vogue, per Harper's Bazaar, fashion illustration became a completely independent art genre.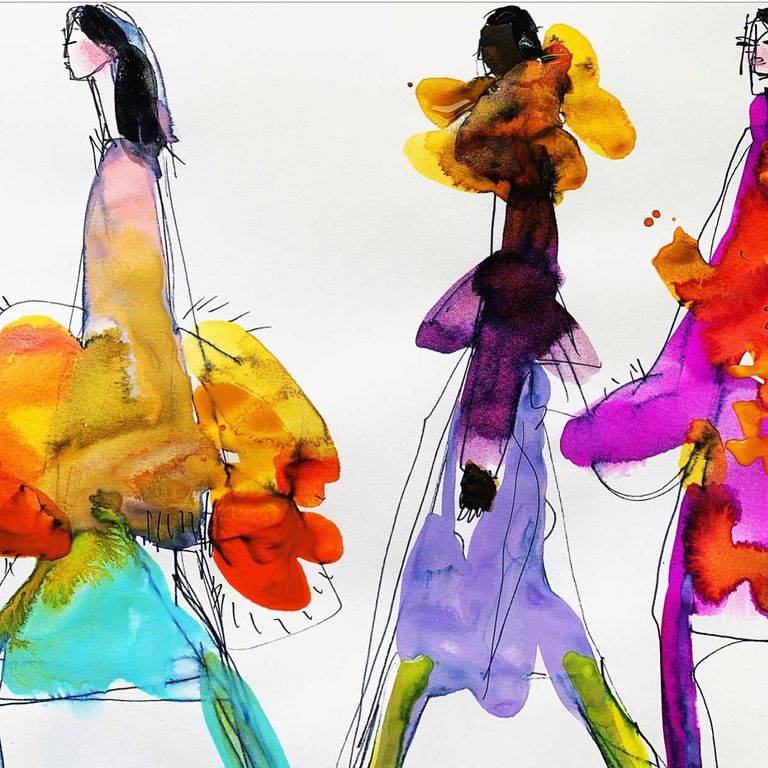 Joelle Chariau's Collection
The real treasure trove of such illustrations is the collection of the famous Munich collector, Joelle Chariau. The illustrations depict famous models from high fashion houses and designers such as Paul Poiret, Coco Chanel, Christian Dior, Christian Lacroix, Alexander McQueen, Yohji Yamamoto and others. This collection is a vivid proof that illustrations can convey the nature of clothes, emphasize the main features and show its uniqueness, no less than photos. The collection also shows the stages of development of this genre. First, the 1910-1920s, the period of the Art Deco, then the 1930s and 1940s, a period of solid fashion. After that, the rapidly changing 1950s and the bold 1970s-1980s, and so on until the 2000s. Each of the illustrations representing all these periods is a unique masterpiece. No illustration is unnecessary in the collection, which allows to follow the development of the genre and the change of tendencies. It is obvious that over time, the signature and personal approach of artists has become more and more significant in illustrations.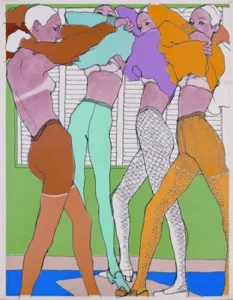 Perfect technique
Each of the authors of the works in Joelle Chariau's collection has his own unique signature and technical preferences. For example, Rene Gruau stands out with traditional drawings made using bright paint, while Antonio Lopez experiments with different materials, creating his unique handwriting, which is characterized by a mixture of styles. Mats Gustaffson watercolors, for example, are distinguished by elegance, which allows you to get the desired output by using only a few subtle shades. Francois Berthoud, like Aurore de la Morinerie, prefers to work with the technique of monotypes, moreover, Berthoud uses oil paint, and de la Morinerie- a very thin Japanese paper, which gives lightness to the monotypes.
These many other artists have revolutionized not only the art of drawing, but also developed a completely different approach to fashion, presenting it as a field that rightly deserves to be represented in the language of art.