Top 10 Vogue Photographers of the 20th Century
Vogue is rightly considered to be the leading fashion magazine in the world. The best photographers of the time have worked with this magazine since its foundation. Interestingly, they never got paid for their work. The magazine was able to pay only for the expenses incurred. Nevertheless, the photographers gladly agreed to work for Vogue, as they considered it the best platform to present their work. Vogue has made many photographers famous throughout its long history and collaborated with several already renowned and talented photographers.
Adolph de Meyer
Starting from the January 1914 issue, the leading photographer of Vogue was Meyer. At that time, he was very famous due to the staged photos of high-class beauties. Meyer's photos were imitations of paintings; they were distinguished by a romantic and sentimental mood and an exceptional shine, which was obtained due to a unique lens. Meyer mainly liked to take pictures indoors, but in 1920, photos taken in the folds were published in the issue. Meyer worked with Vogue for about ten years. He is now known as the first fashion photographer.
Edward Steichen
Steichen was already a well-known photographer when in 1924, he came to Vogue. In those years, working for the fashion world was considered a betrayal of high art, but Steichen sincerely believed that commercial photography could be of artistic value. During his years at Vogue, he developed his style of studio photography. His photos lacked different objects, and the models stood out with their plasticity. Every woman who appeared in front of his camera looked like a professional model. His most famous work is with actress Gloria Swenson in 1924. Stein is also considered one of the founders of fashion photography.
Cecil Beaton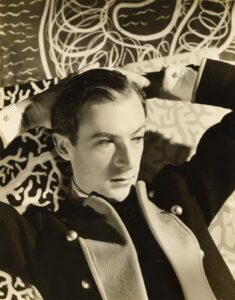 Beaton started working with Vogue in the 1920s. Initially, the photographer created portraits on pure white background. Over time, his artistic language changed and became richer. Among the photographer's favorite models were Marilyn Monroe and Audrey Hepburn.
Toni Frissell
Frissell was Cecil Beaton's assistant and enjoyed the patronage of Edward Stein. In 1931, she began her collaboration with Vogue. Frissell did not like studio photo sessions; she mainly photographed models outdoors. In the 1930s, Frissell took her first photographs of models in motion with their hair and dresses fluttering in the wind. These photos caused a real stir in fashion and photography because they were completely new.
Erwin Blumenfeld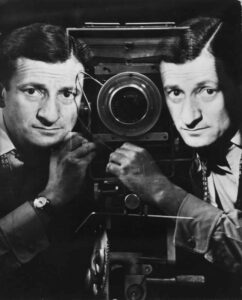 Blumenfeld has worked with French Vogue since 1937. His works were distinguished by a special attitude towards a woman's body. For the photographer, this topic was a source of endless discoveries and aesthetics. His photos often featured sex and death, and the female body was a mysterious figure. In 1947, Blumenfeld created the cover of Vogue with a portrait of Carmen Dell' Orefice, who is still the oldest model in Vogue.
Irving Penn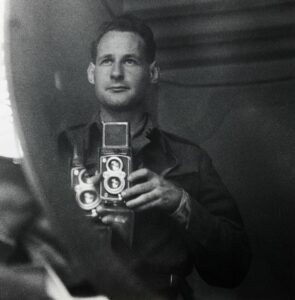 Penn became a photographer in Vogue in 1943. Painter and art critic Penn began working for British Vogue as an assistant to art director Alexander Liberman. Young Penn imagined Vogue covers in a new way, but the photographers could not and did not want to realize his thoughts. So, Penn decided to make his own covers. His photos stood out with their clarity and beautifully expressed femininity. Penn completed his work at Vogue in 1952, but his photos continued to be published in magazines until he died in 2009.
Norman Parkinson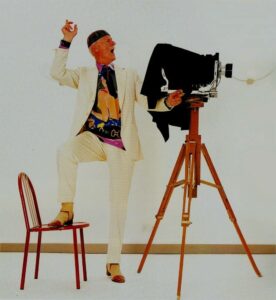 Parkinson appeared in British Vogue during World War II, then began taking photos for American publishing. His photos stood out for their agility, lightness, humor, and deep romanticism. Parkinson loved to work in different parts of the world. In his photographs, the models could do nonsense, jump, and even run with ostriches. Libermann often said that no one could combine landscape and fashion, as Parkinson does.
Guy Bourdin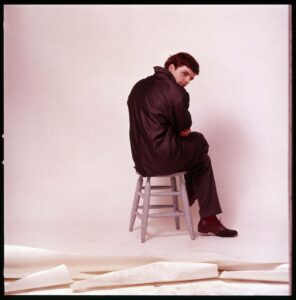 Bourdin began working with Vogue in 1953. Very soon, the critics appreciated the uniqueness of the surrealist works of the new photographer. Bourdin's handwriting was always recognizable, thanks to the screaming colors. The photographer often covered cruelty, violence, sex, and death. During Bourdin's 30 years of work, his photos have been the subject of heated discussions more than once.
Richard Avedon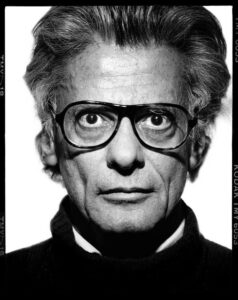 Avedon began working with Vogue in 1966. His handwriting is very recognizable․ Monochrome photos with a monochromatic background, which in no way distracts from the model's bright image. Avedon is always able to make the models feel free during the shooting to reveal their full potential. That is why his photos are still very expressive, very natural. In 1967, Avedon discovered the world-famous Model of the future Twiggy.
Peter Lindbergh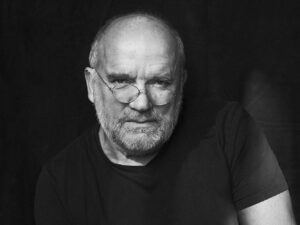 The first photo session for Vogue done by Lindbergh was in 1978. Later he started working with British, German, and American Vogue at the same time. Lindbergh did not like the models that had already become famous; he considered them very uninteresting. This is how he chose models like Linda Evangelista, Naomi Campbell, Cindy Crawford, Christy Turlington, Tatjana Patitz, and others. His works stand out with their elegance, sincerity, and emotionality.